DIE DRIFT / LP

Published by Bureau B (Vinyl, CD, Digital; 2021)
Bandcamp
Video
Parapiri
AFFEKT & TRADITION / EP
Published by Kame House Records (Vinyl, Digital; 2019)
EFFEKT & EMOTION / EP
Published by International Major Label (Vinyl, Digital; 2018)
DA WO-MOVES VARIATIONEN / 7"
Published by
Vinylograph
(Vinyl; 2018) Sold Out
21 records and 42 takes; each live recorded/cut;
Effekt & Emotion EP Cover
CONCERTS ~ DJ SETS excerpts
Arkaoda Berlin DE---Au Vienna AT---Bestand Vienna AT---C/O Pop Festival Cologne DE---Celeste Vienna AT---Club U Vienna AT---Desi Nürnberg DE---Electronic Music Home Cologne DE---Elevate Festival Graz A---Empty Brain Resort Vilnius LT---Das sogenannte Establishment Hannover DE Donaufestival Krems AT---Fluc Vienna AT---Fusion Festival DE---Fortuna Vienna AT---Gallery 1986 Vilnius LT---Gewoelbe Cologne DE---Kampnagel Festival Hamburg DE---Klunkerkranich Berlin DE---Kulturbahnhof Kassel DE---Kraftfeld Winterhtur CH - Milla/Haus der Kunst München DE---Mumok Vienna AT---Notgalerie Vienna AT - Nr.z.P. Bielefeld DE---Palace St. Gallen CH---Parken Vienna AT---Pracht Leipzig DE---Radio Vilnius---Red Light Radio---Popkulturfestival Berlin DE---Rhiz Vienna AT---Sacred Ground Festival DE---Sameheads Berlin DE---Schauspielhaus Vienna AT---Schönbrunnerstraße 6 Vienna AT---Slot Hamburg DE---Unsafe+Sounds Festival Vienna AT---Venster 99 Vienna AT---Werk Vienna AT
"Natural Woman"; performance by Gwen Kyrg; Premiere
Westflügel Leipzig,
2021
"Traces"; film by Stephanie Rizaj and Marvin Kanas; Premiere Manifesta, France, 2020
//
Trailer
//
Recordings of ambiances of salt mountains, formations of ochre,
playgrounds, buildings, people, bodies of water inside and outside
and a lot of other spaces in and around Marseille in summer 2020.
Additional recordings, production and mixing in Vienna.
"As If Biting Iron"; film by Stephanie Rizaj; Kosovo, 2019
//
Trailer
//
"The Orange Tape"; film by Ava Binta Giallo; Venice, 2018
//
Installation view
//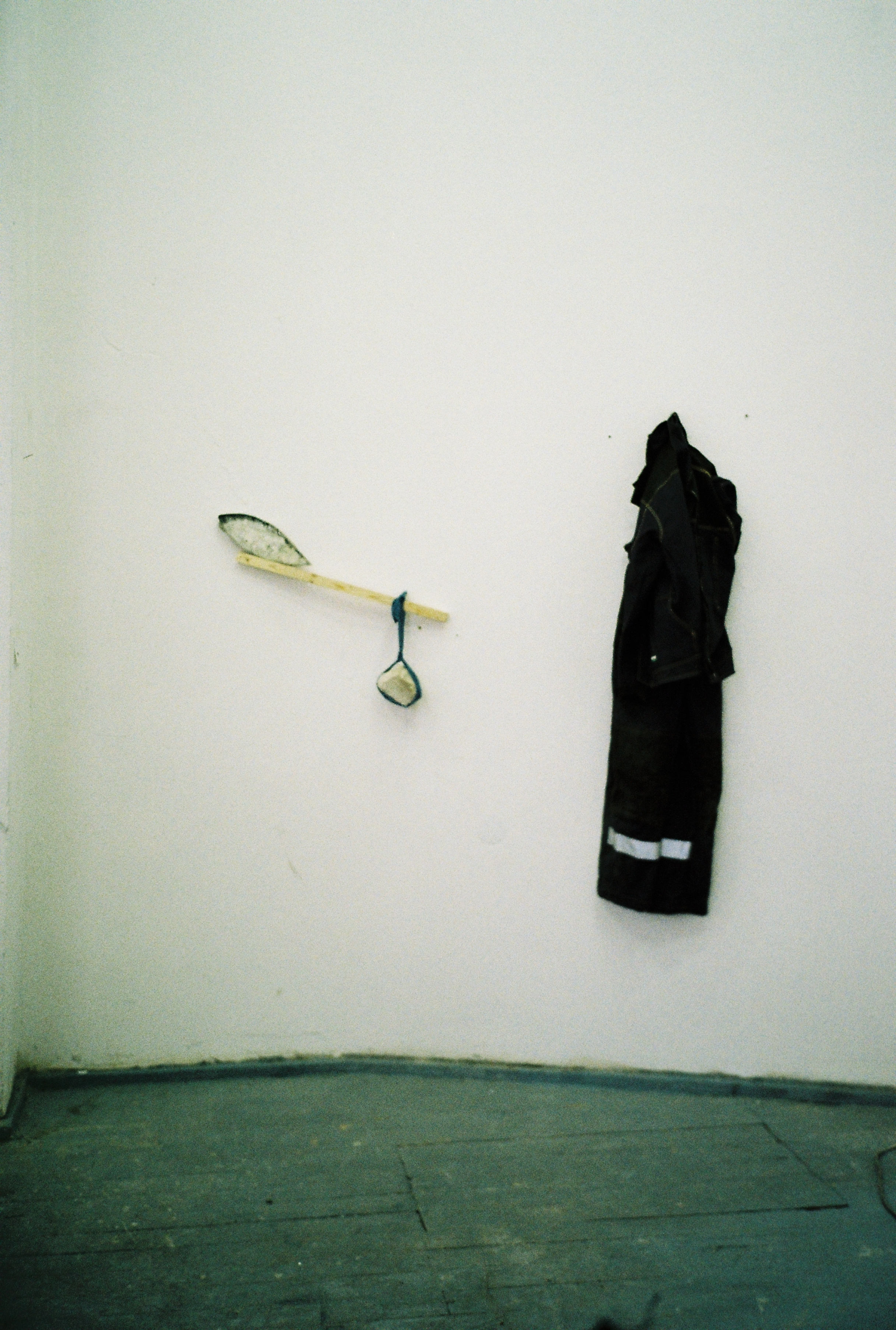 Untitled / cement, salt, water, fabric, wood, rounded wall, workwear / Vilnius 2021
Die Drift, Cover by Anna Weisser
MIXES
Res Radio
April 2022
Radio Vilnius
Mar 2022
Gestirne und Umgebung II: Air in Motion In Air Published by Mauvais Magazine; 2022

Gestirne und Umgebung I: Aquatic Bodies; Published by De Kat Memwa; 2021
Gestirne und Umgebung
COMPILATIONS ~ REMIXES
Schein Davon
for "Nahma: A Gulf Polyphony"; published by Flee Project (Vinyl, Digital, Book; 2021)
"The pearls of the Gulf have stoked the imagination and desire of people around the world for centuries their magnificence matched only by the courage of the divers who found them."
Tin Can Transimmission (Dose Kicken Remix)
for Mantra Mantra; published by International Major Label (Digital; 2021)
Im Sog des Risikos
for "Therapy Flowers"; a book by Michaela Predeick; published by Strzelecki Books & Kame House Records (CD, Digital, Book; 2020)
Gänge
for "Goldrausch - Der Wien Sampler"; published by Goldgelb Records (Tape, Digital; 2020)
In der Savanne (Marina Remix)
for Gran; published by Reich und Föhn (Digital, 2018)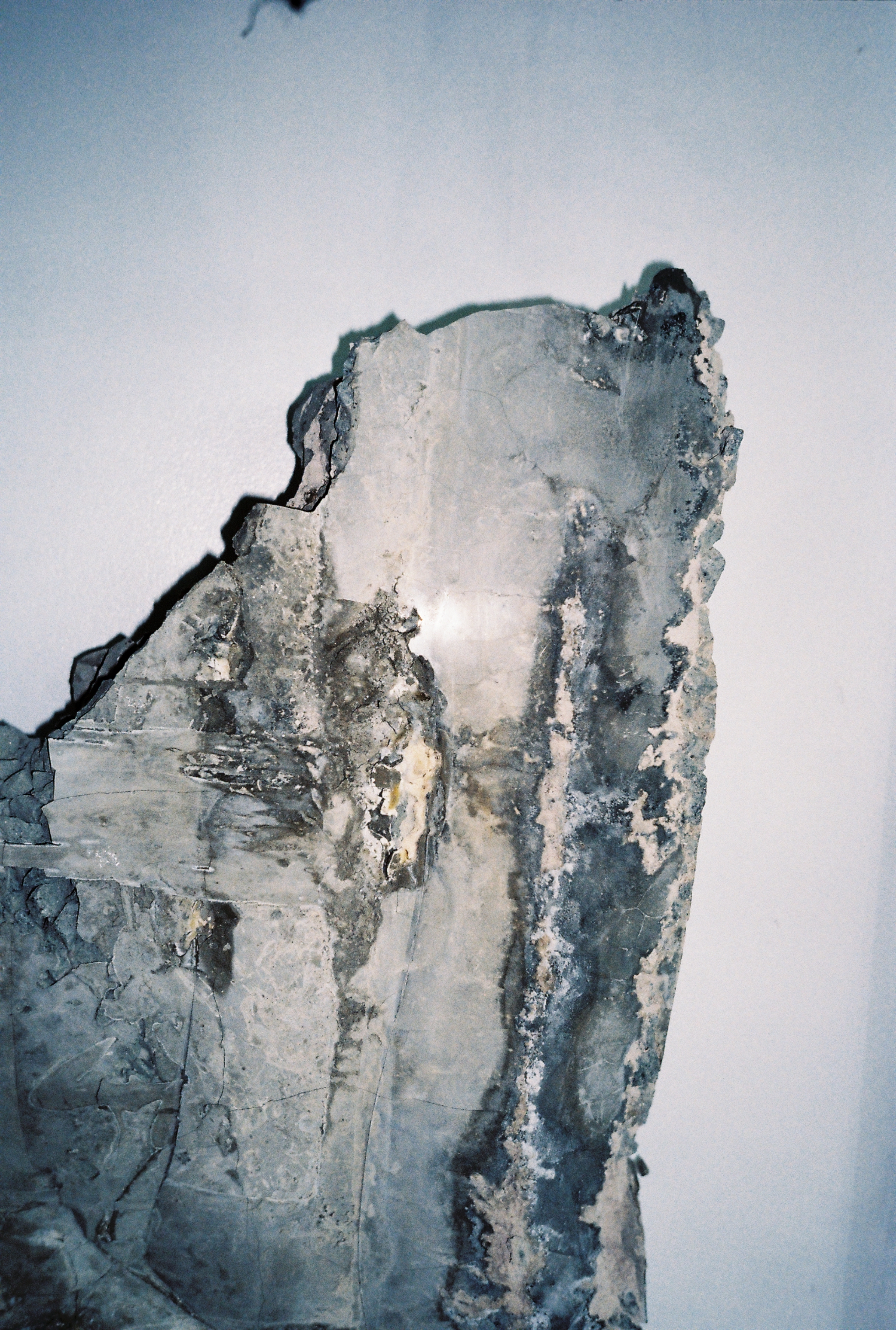 Sculpture close up / cement, flour, water, soil / Vilnius, 2021
Bureau B 'Favorites'
, 2021
Interview
with Pop-Kultur Festival Berlin (german), 2021
Interview
with 15 questions (english), 2021
Hosting; "Zu einem neuen Verständnis...", w/ Misonica, rhiz Vienna, 2021
....
QUITE CLOSE